Ambassadors to Japan from nations around the world pay visit to RERF
On August 6, ambassadors, diplomatic staff, and others from around the world paid a visit to the Hiroshima Laboratory of the Radiation Effects Research Foundation. A total of 20 people who had attended Hiroshima City's Peace Memorial Ceremony that morning—15 ambassadors to Japan and diplomatic staff representing 12 nations, as well as five people working for international organizations—made the trip.
To begin, RERF Chair Kenji Kamiya explained to the visitors about ABCC-RERF's history and research findings. Following the presentation, members of RERF's public relations staff introduced to the visitors the organization's history panel and the Biosample Research Center on a typical tour course for the facility.
As a research organization that aims to contribute to peace, RERF was honored to have had the opportunity to communicate with individuals at the forefront of the work to achieve lasting world peace.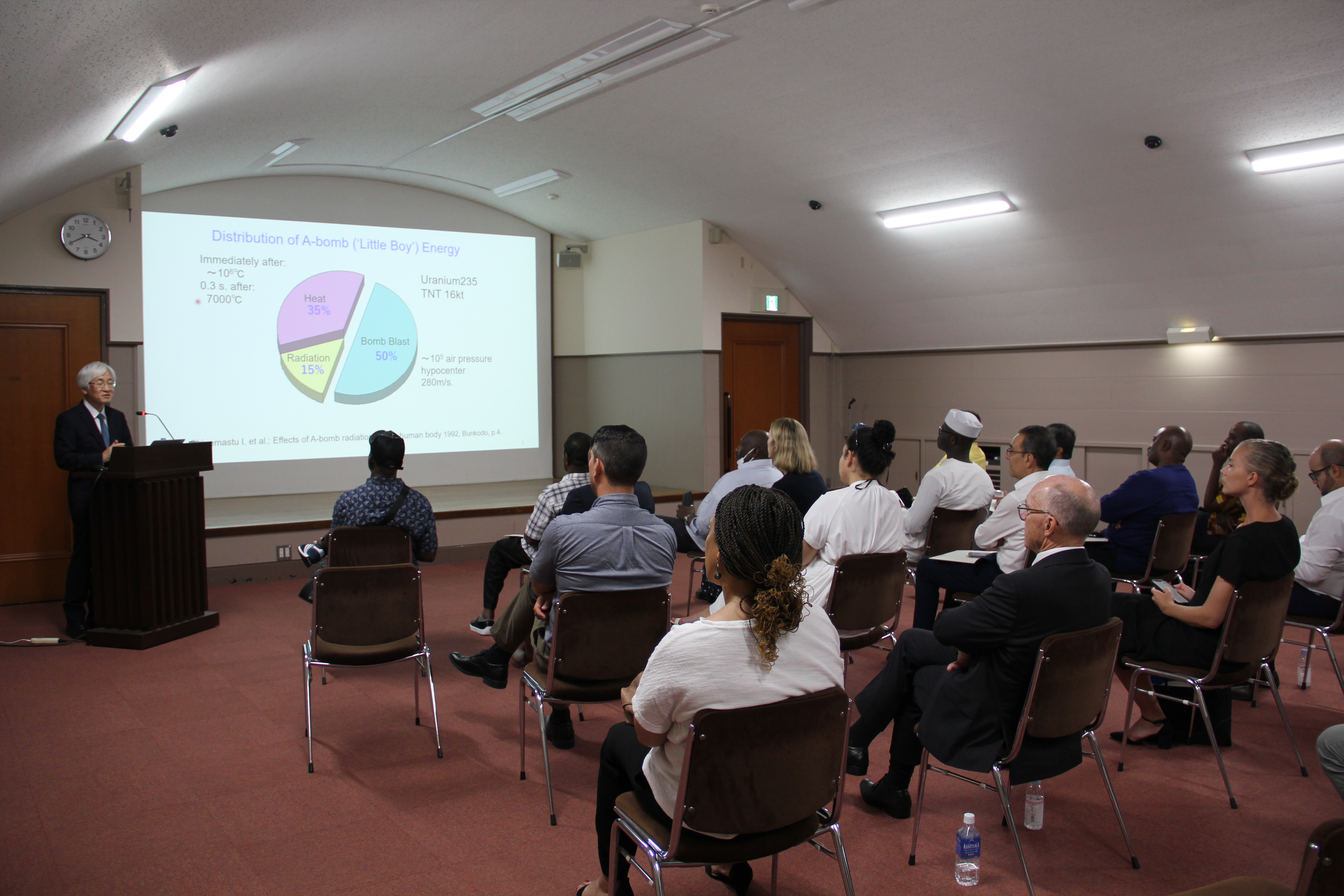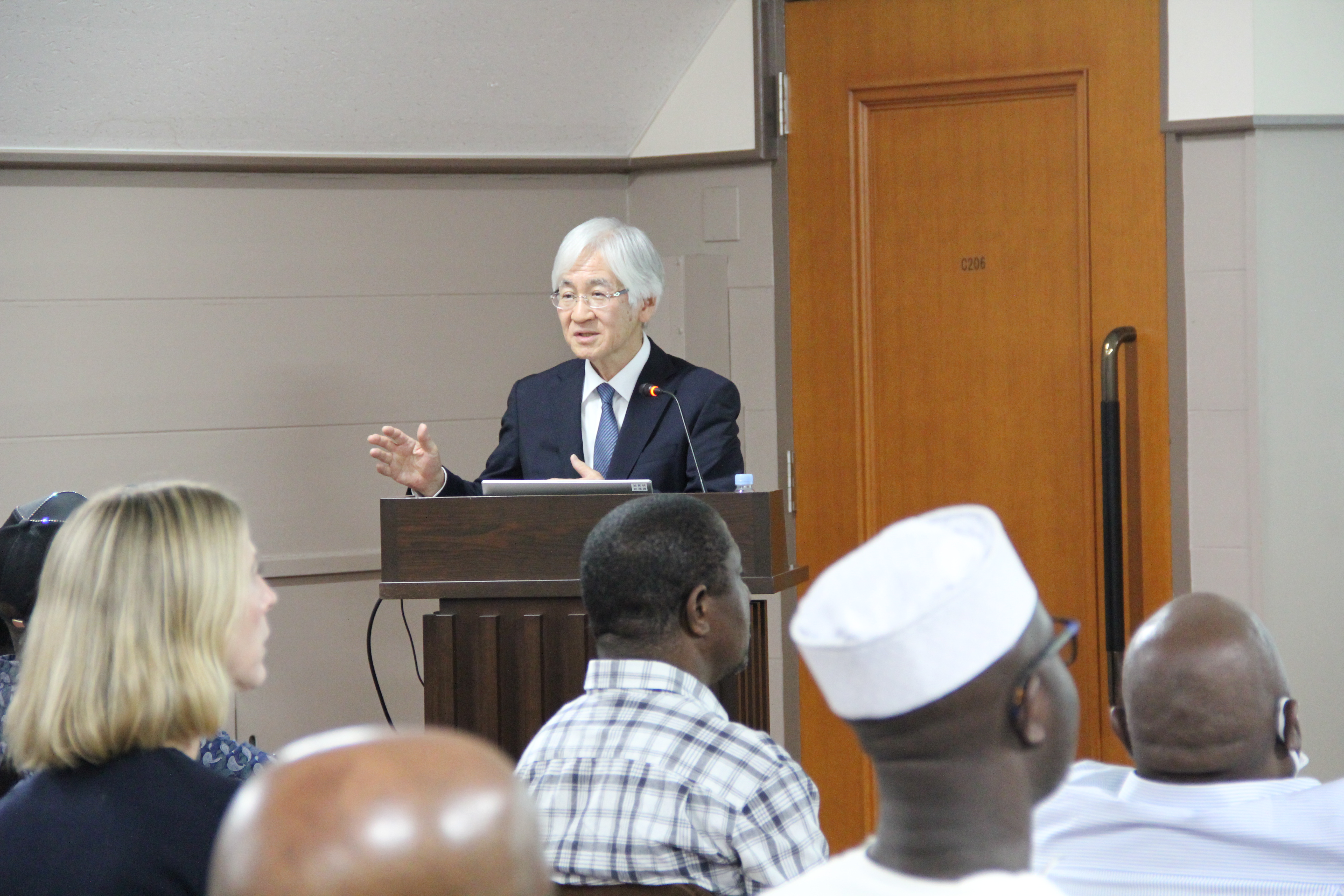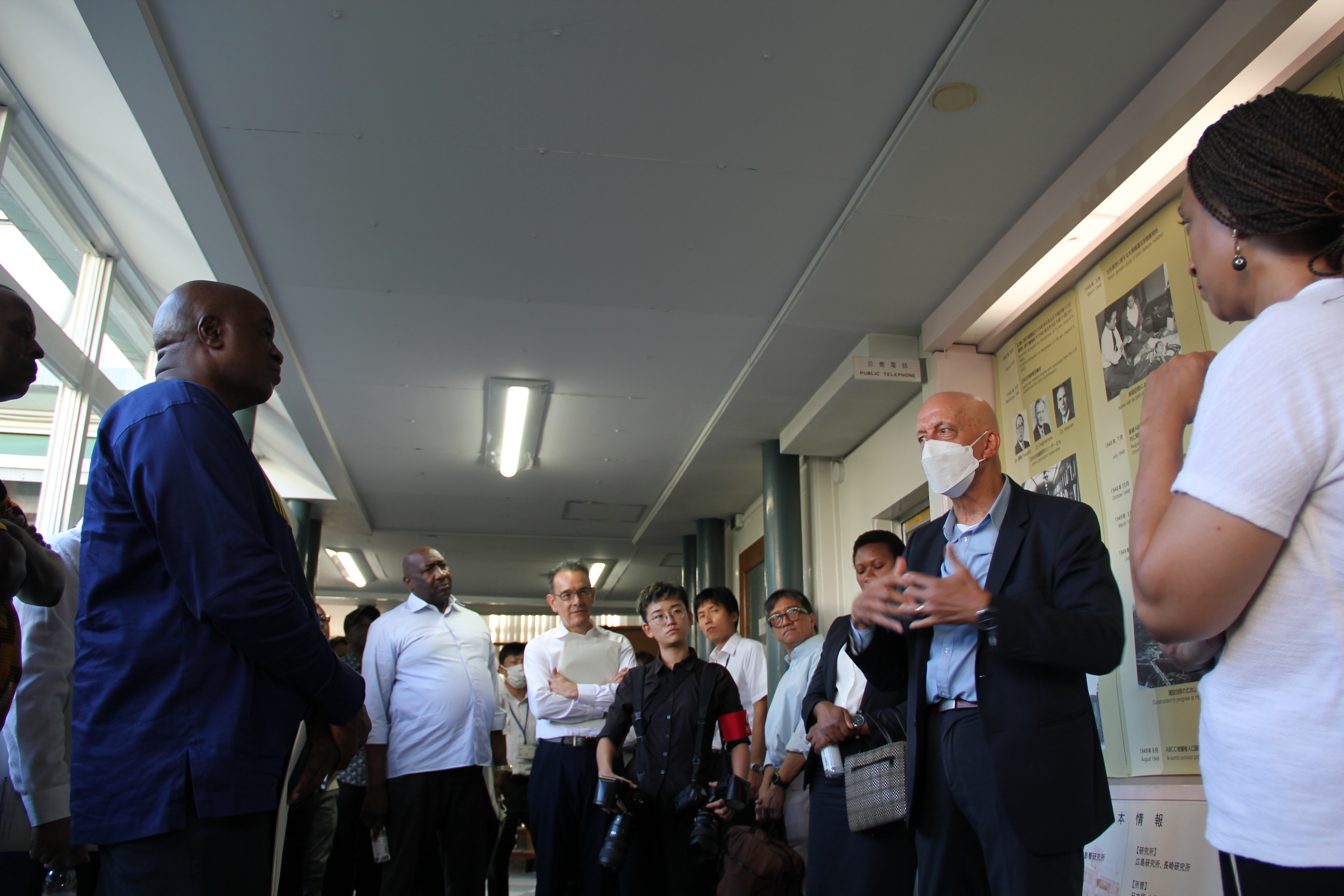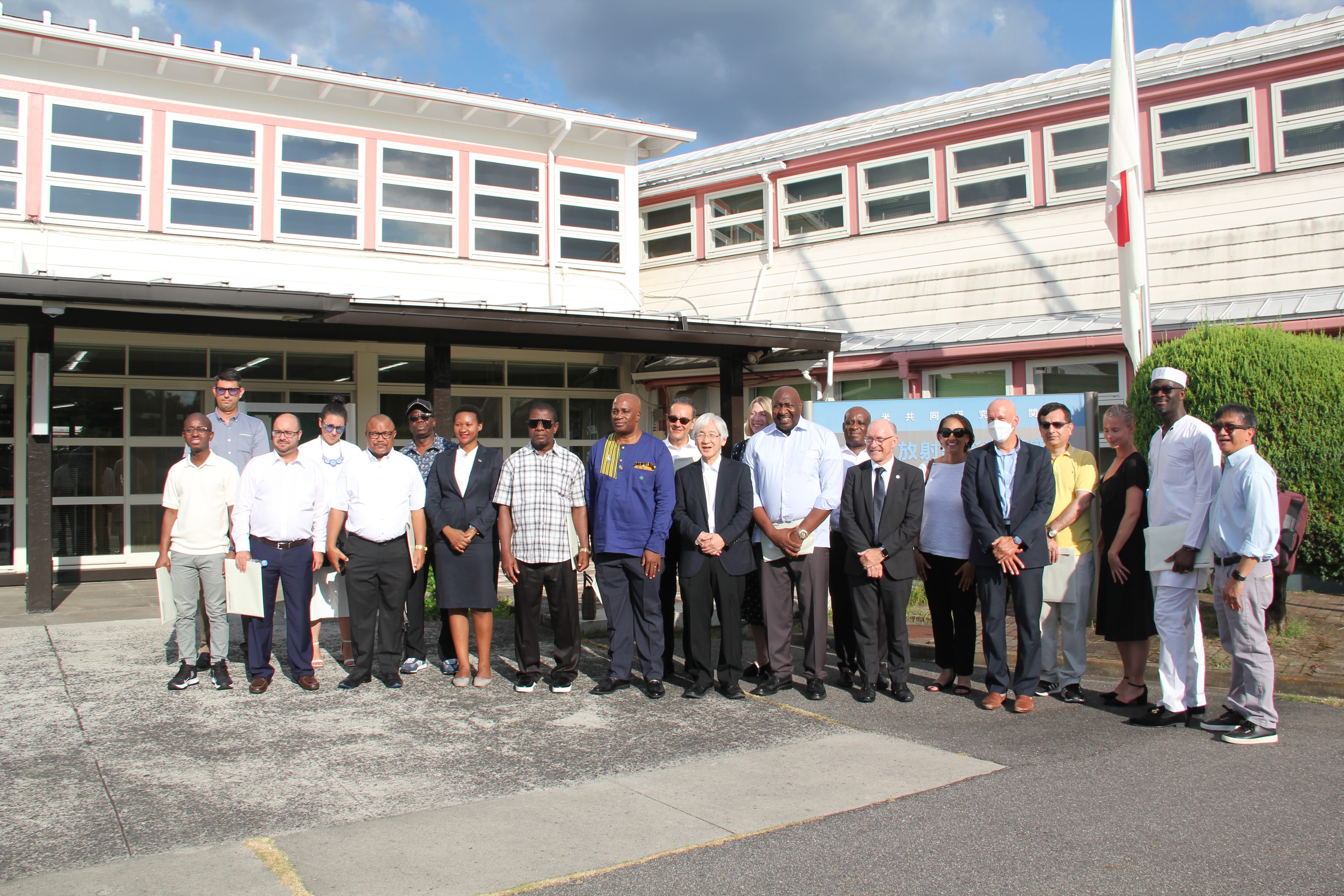 Following the visit, RERF received a kind, highly appreciated letter of gratitude from Dr. Robert Floyd, Executive Secretary of the Comprehensive Nuclear-Test-Ban Treaty Organization (CTBTO).