home >
Organization
Organization
The highest decision-making body at RERF is its Board of Councilors, consisting of Councilors elected from Japan and the U.S., and RERF manages its operations based on Articles of Incorporation determined by the Board of Councilors. The Board of Directors is responsible for the management of RERF's operations. The Auditors audit the work of the Directors and the status of RERF's property/assets. The Directors and Auditors are appointed by the Board of Councilors. RERF also includes the Scientific Advisory Committee, which makes recommendations based on its evaluation of RERF's studies, and Local Advisors and Local Liaison Councils, which have been established for reflection of local community input in RERF's operations.
Councilors
as of 1 July 2023
Management staff
as of 1 July 2023
Organization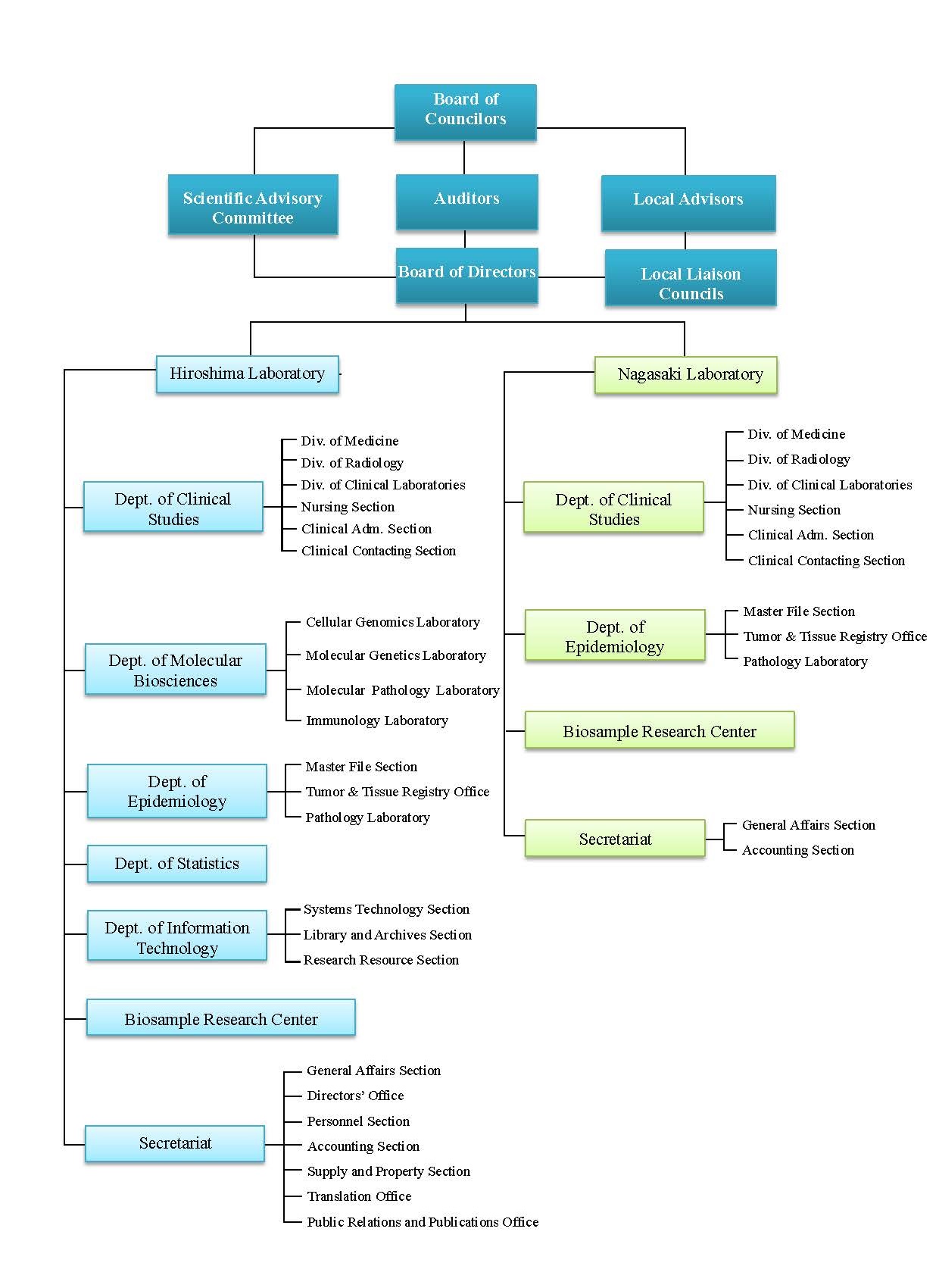 Personnel composition
as of 1 April 2023Number of Directors and Staff
Full-time personnel
Hiroshima
Laboratory
Nagasaki
Laboratory
Total
Directors, Chief of Secretariat
4 (1)
4 (1)
Professional Staff
30 (4)
3
33(4)
General Staff
113
37
150
Total
147 (5)
40
187(5)
Numbers in parentheses represent personnel recruited by the US National Academy of Sciences.