Report on the 2019 RERF Open House
RERF once again held its annual Open House event. Unlike typical tours of RERF facilities (reservations required), once a year RERF opens its doors to the public for its Open House event, which includes special and other exhibits among which visitors can move about freely. The aim of the Open House is to share RERF's research activities with the general public. This year, 2019, the Hiroshima Laboratory held its Open House August 5–6 and the Nagasaki Laboratory August 8–9.
The following are reports from the Open House Working Committee chairperson of each city:
◆Hiroshima RERF  (Naohiro Hayakawa, Hiroshima RERF Open House Working Committee Chairperson)
The 2019 Hiroshima Open House was held successfully August 5-6. Separately, 340 visitors came to RERF on the first day and 348 on the second. In total, 688 people attended the event.
This year in Hiroshima, both Open House days fell on weekdays during a heat-wave. The area was also hit by rain on the morning of the 6th. Perhaps these factors explain why fewer guests visited RERF compared with previous years. That said, some visitors mentioned that they "enjoyed the relaxing and in-depth explanations." 
Their opinions are understandable considering this year's concept was designed to provide a serene and peaceful space. I think this was sufficient for our visitors to take a careful look at, become familiar with, and gain better understanding of RERF research.
Our lectures and science exhibit corner were very well received. One visitor even said, "I used to think of RERF as unapproachable, but now I think of it as enjoyable." Based on this and other comments, I can't help but think our visitors came away from the event satisfied.
I conclude my report as Open House Working Committee chairperson by expressing my appreciation to all the people who visited the 2019 Hiroshima RERF Open House in the midst of the hot and humid summer season. We look forward to your continued participation on future Open House events.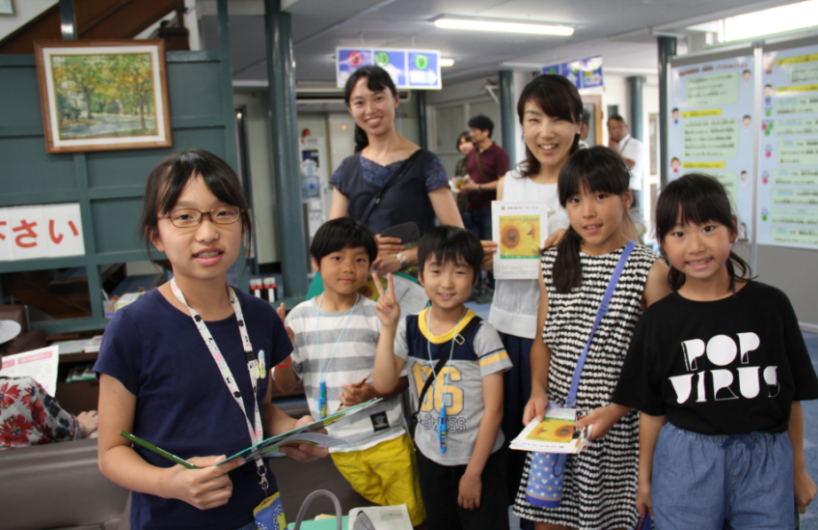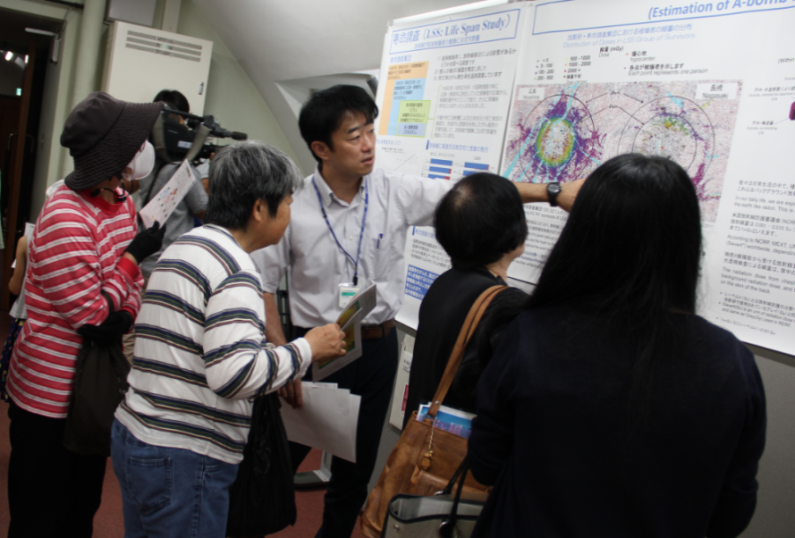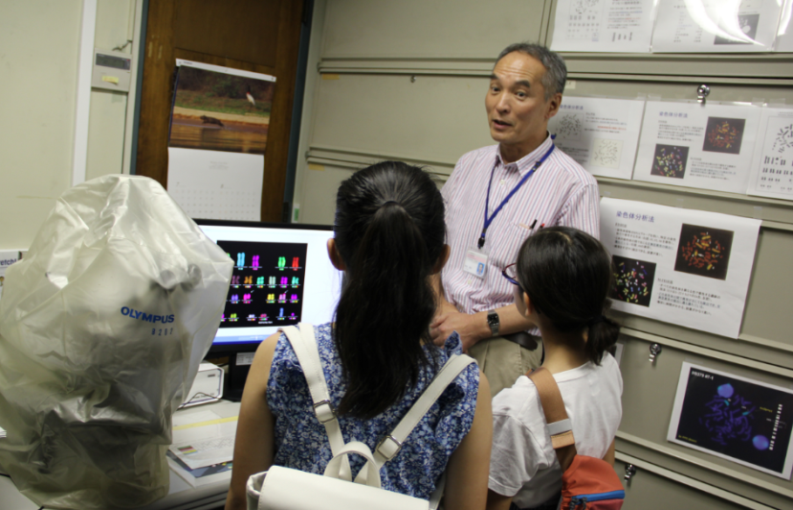 ◆Nagasaki RERF  (Hirosuke Tasaki, Nagasaki RERF Open House Working Committee Chairperson)
Nagasaki RERF's Open House was held for two days starting August 8, the 100th day of Japan's new era known as "Reiwa." The event was held in extremely hot weather reaching more than 36 degrees Celsius but yet drew 416 visitors over the two days. 
Unfortunately, outdoor equipment used to operate seven air conditioners, such as the one in the reception hall for visitors, broke down two days prior to the event. Amidst such circumstances, visitors were greeted with cooled air sent out by a circulator from a room with a functioning air conditioner to prevent any ill effects on the Open House. 
This year RERF arranged panels explaining our research and other results, which were displayed more simply on other panels for elementary school students. In that way, the information was conveyed to ensure that even young children could understand RERF's work. 
Several hands-on experiment corners were set up for bone-density measurement, grip-strength measurement, urinalysis, and microscopic observation of blood, as well as the freezing of flowers and balloons with liquid nitrogen, a presentation popular with children each year. There was also a cloud-chamber experiment where visitors could observe traces of radiation as it passed through metallic boxes, in what was truly a crowd-pleaser.