RERF mourns the passing of Dr. Mortimer L. Mendelsohn
We recently learned that Dr. Mortimer L. Mendelsohn passed away in the morning of January 10, 2020.
For RERF, Dr. Mendelsohn served as a member of the Science Advisory Committee from 1981 to 1992, Consultant in 1992, Director from 1992 to 1993, and Vice Chairman from 1993 to 1995. He was well known in the field of radiation research and served many important roles in not only the U.S. but also Japan. During Dr. Mendelsohn's tenure at RERF, I was a researcher at another organization and had a chance to discuss with him the mechanisms of radiation carcinogenesis, on which he wrote a highly regarded paper with RERF's Dr. Donald Pierce in 1996. I also hear he was a good tennis player.
Learning of the unhappy news of Dr. Mendelsohn's passing, I realized sadly that those good days are indeed a distant memory.
Ohtsura Niwa, Chairperson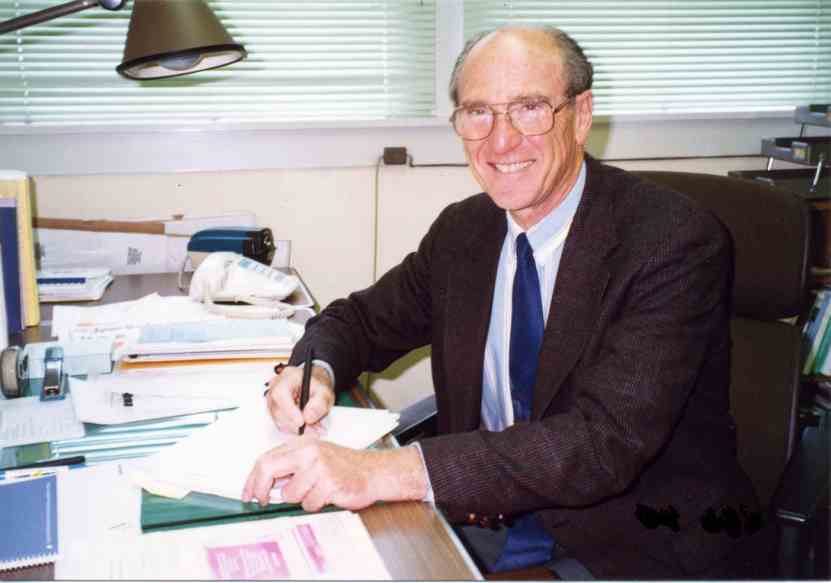 Dr. Mortimer L. Mendelsohn (1992)